Welcome!
Welcome to the website of the Leidse Schouwburg – Stadsgehoorzaal. You don't speak Dutch? But you love performing arts and music? Then you have reached the right page! There are enough Language no problem options in our two historic theatres. We hope you can find all the information you need on this page. If not? Please send an e-mail to kaartverkoop@leidseschouwburg-stadsgehoorzaal.nl.
FOTO: © Roy Borghout

FOTO: © Carla Matthee
Enjoy amazing performances in Leiden
Do you live in Leiden? Have you never visited the Leidse Schouwburg or the Stadsgehoorzaal? Then you are missing out! Showcasing a multitude of performances, performers and genres, our buildings are part of the extensive history of Leiden. The Leidse Schouwburg was built in 1705, making it the oldest theatre in The Netherlands. Combined with the Stadsgehoorzaal these monumental buildings carry more than 500 years of history.
Within our programme there are several performances labelled with the tag 'language no problem'*. These performances contain few to no spoken words and/or the spoken language is English. Here you will find an overview of all the language no problem performances.
So if you are looking for a fun night out, visit one of our performances!
* During concerts the artist may speak dutch between the songs, but most of the performance will be easy to follow for non-dutch speakers.
Visitor's information
Lost your tickets?
Don't worry! When you have bought tickets with your account, we can always help you retrieve them. Either download them again via your 'Mijn Theater' account or call our box office for help.
Unable to come?
You can cancel your tickets up until 2 days prior to the performance. Cancellation costs are € 2,50 per ticket. You will receive the excess amount as a digital credit that will be valid indefinitely. This credit is linked to your account and can be used as a method of paying for new orders.
Be on time
If you arrive late, you risk being denied access. Entering the venue late can be interrupting and distracting for other guests as well as for the performers. One of our employees will tell you whether you can still enter or not if these circumstances occur. Restitution is not possible in these circumstances. You can find important times (start, break, ending) in the service mail we will send you a few days prior to the performance. Be aware that our e-mails might end up in your spambox.
Plan your visit
Leidse Schouwburg
You can find the Leidse Schouwburg at Oude Vest 43 (2312XS Leiden). You can either park at the Dirkgarage at Langegracht 3 or at P+R Haagweg and take the free shuttlebus. We sell exit ticket for these garages at the ticketcounter or at the bar. The Leidse Schouwburg is on walking distance from Leiden Central Station.
Stadsgehoorzaal Leiden
The Stadsgehoorzaal is situated at Breestraat 60 (2311CS Leiden). Park your car at P+R Haagweg or in one of the other parking garages in the city. We only sell exit ticket for P+R Haagweg at the Stadsgehoorzaal. From Leiden Central Station it is a 15 minute walk to the Stadsgehoorzaal or you can take any bus that stops at the Breestraat.
Read more about Parking in Leiden.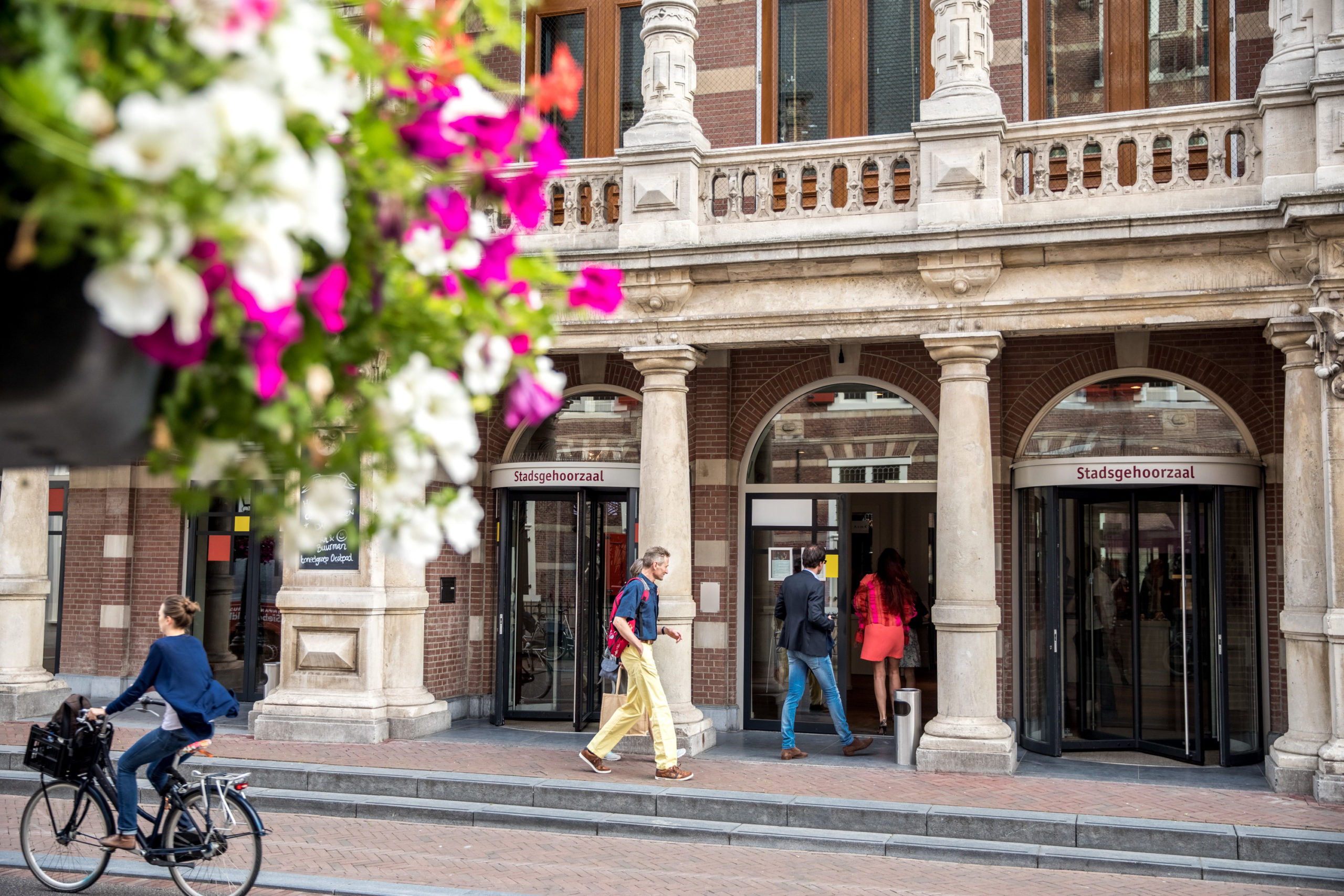 Get in touch
Box Office
You can buy your tickets online or call on our box office 071 516 3881 on wednesday till saturday between 14.00 and 17.30 h. If you experience any difficulties, you can always send an e-mail to kaartverkoop@leidseschouwburg-stadsgehoorzaal.nl. We'll come back to you as soon as possible.
You can pay with iDEAL, creditcard or Podium Cadeaukaart. At our theatres wo do not except cash. You will pay € 0,50 administration costs per order.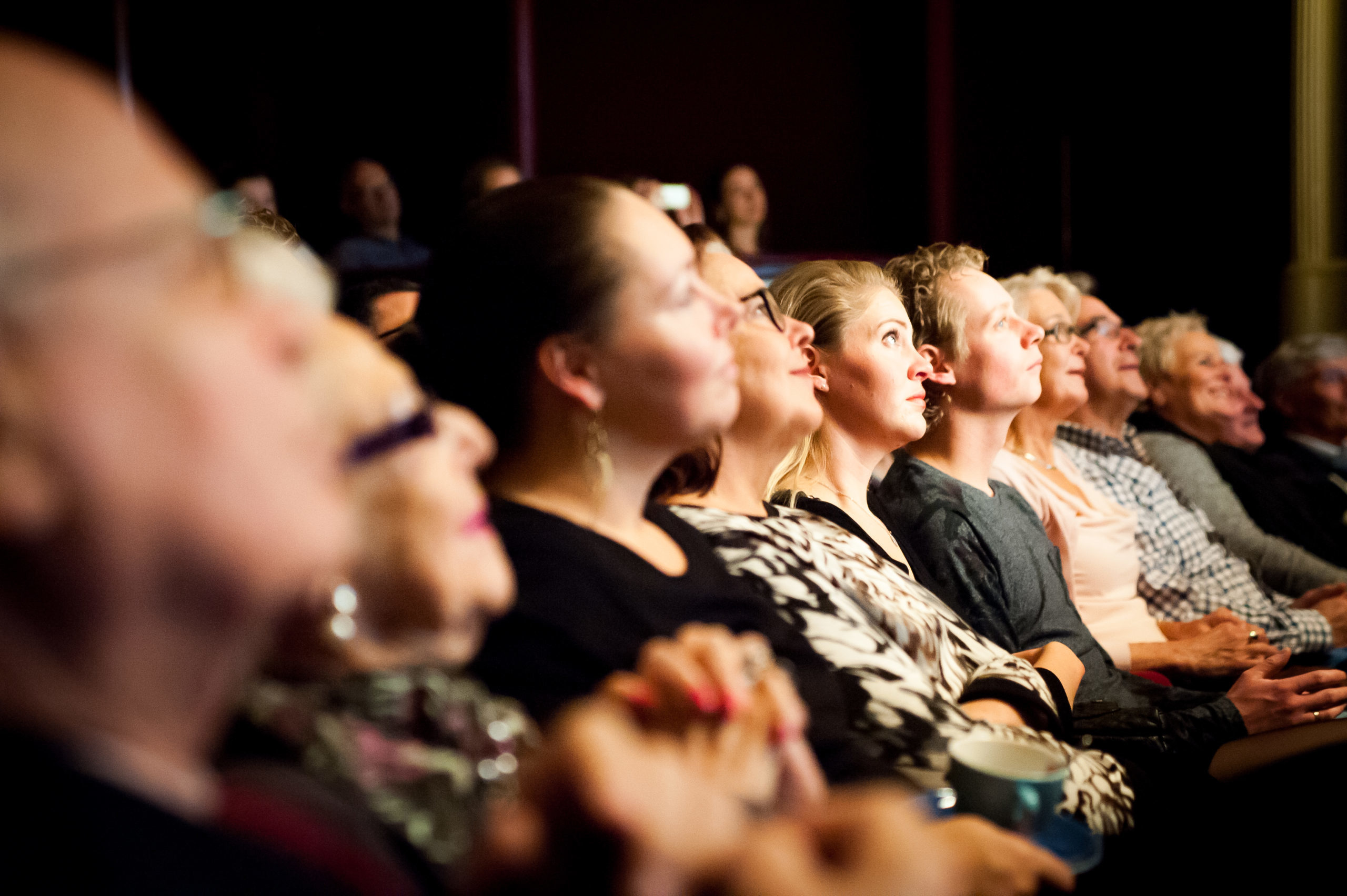 House rules, terms and conditions
We would like your visit at the Leidse Schouwburg and Stadsgehoorzaal to be as pleasant as possible, that is why we have a set of house rules that apply. Below you can find our house rules, terms and conditions and our privacy policy.